Greater San Antonio's Most Trusted Home Inspectors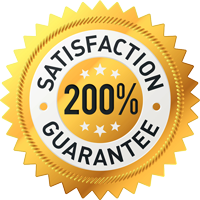 Whether you need to inspect the home you are buying or the home you are already living in or building, trust the pros to protect your investment.
Specialized Tools for Your Needs
Beyond basic inspection services, your Alamo Real Pro inspector is equipped with the technology required to to address your property's special requirements.
Need Infrared Imaging? Thermal imaging allows the detection of problems that are invisible to the human eye, like overheating electrical circuits, missing insulation, and even active moisture leaks.
Is your Sewer at Risk? When you purchase an older home, or a newer home with large trees in the front yard, your inspector can run a video camera up to 100 feet inside your sewer line to check for tree roots and other damage.
Is your Roof hard to access? When you are purchasing a home with a high roof elevation or fragile tiles, your Alamo Real Pro Inspector can perform an aerial roof inspection with an FAA-approved drone to locate issues hidden to most inspectors.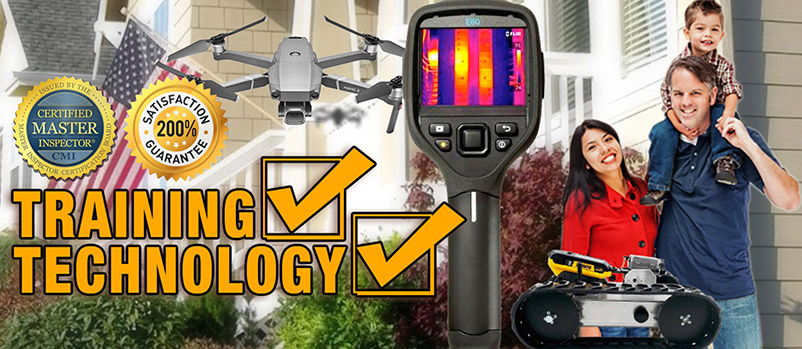 Pre-Purchase Inspections
Before you buy, make sure what you are seeing is what you are actually getting. Besides years of experience with homes like yours, every Alamo Real Pro inspector is trained and certified to inspect your home. Not to mention that they are trained on the latest inspection tech, like thermographic imaging, video drones, sewer line cameras, and crawling inspection robots.
Pre-Listing Inspections
Avoid unwelcome surprises discovered by the buyer's inspector by booking a pre-listing home inspection, before you list your home for sale. That way, you can repair or disclose any issues on your own terms and make sure any out-of-pocket expenses are covered in the sale price.
New Construction Inspections
Once your house is complete, it's too late to inspect and prevent issues that are visible before your walls are installed over the frame. Similarly, the right time to inspect the foundation is before the cement is poured. Thus, the savvy homeowner orders an inspection at every phase… and receives a discount for doing all three with Alamo Real Pro Inspections.
Foundation Inspection – Completed before concrete is poured.
Frame Inspection – Completed before drywall is installed.
Final Inspection – Completed when house is complete.
Maintenance Inspections
Normal wear-and-tear and appliance recalls can create dangerous situations and lower the value of your home. Has a hail storm damaged homes in your area? Maybe one of your major appliances has gone on a recall list for safety reasons? Periodic Maintenance Inspections can help you avoid costly issues by catching them while they are small.
Additional Inspection Services
WDI – Termites and other Wood Destroying Insects
Infrared Thermography – Identify Hidden Water Leaks, Overheating Electrical Systems, Missing Insulation, & More
Lawn Irrigation – Check Plumbing, Electrical Connections, Backflow Prevention, & More
Pools & Spas – Check for Electrical Discharge, Surface Condition, Pump Operation, & More
Wells & Water Testing – Check Against Code, Proper Access, Pump Operation, Water Quality, & More
200% Satisfaction Guarantee with all Home Inspections.
If you're not completely satisfied with your inspection, not only will we refund 100% of the inspection fee. We will pay another qualified inspector of your choice to re-inspect the home, up to the original fee. (Client must be present at the inspection).
Ask The Right Questions
Check references. Does your Home Inspection company have a great reputation?
Do they have offices and proper insurance?
Are they registered with the state?
Are your inspectors trained and certified?
Do clean-cut, uniformed, and experienced inspectors arrive in marked vehicles? Are they 100% background checked?
Is the work guaranteed?
Sometimes What You Can't See, Could Cost You The Most!
Thermographic Imaging exposes risks and damage from:
Hidden water Leaks in Roof, Walls, Ceilings & Floors.
Water damage and waste due to Hidden Plumbing Leaks.
Hidden Missing Insulation.
Heat Loss & Air Infiltration.
Overheated Electrical Connections.
Vermin Intrusion.
…and Much More!
We know you have a choice and appreciate your business and your referrals.
Call Alamo Real Pro today at (210) 520-5117 for fast and friendly service!