Home Buyer & Seller Resources
Expect your Inspection Reports in 24 Hours!
Here are some resources aimed at helping you help you put your best foot forward, and protect your bottom line.
200% Satisfaction Guarantee with all Home Inspections.
If you're not completely satisfied with the home inspection, not only will we refund 100% of the inspection fee. We will pay another qualified inspector of your choice to re-inspect the home, up to the original fee. (You must be present at the time of inspection.)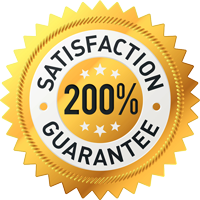 We know you have a choice and appreciate your business and your referrals.
Call Alamo Real Pro today at (210) 520-5117 for fast and friendly service!