Agents Only Resources
Get the Most Value for Your Buyers & Sellers
This page is packed with resources aimed at helping you help your client put their best foot forward, and protect them in the process.
Expect your Inspection Reports in 24 Hours!
200% Satisfaction Guarantee with all Home Inspections.
If your client is not completely satisfied with the home inspection, not only will we refund 100% of the inspection fee. We will pay another qualified inspector of your client's choice to re-inspect the home, up to the original fee. (Your client must be present at the time of inspection.)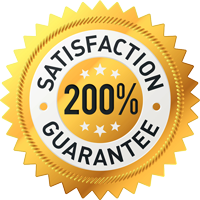 We know you have a choice and appreciate your business and your referrals.
Call Alamo RealPro today at (210) 520-5117 for fast and friendly service!
Would you like a copy of The Savvy Agent?
If you are a real estate agent in San Antonio and surrounding areas, we're holding a copy of P. Nathan Thornberry's game changing book for you. It's written for real estate agents looking to grow their business with a Unique Selling Proposition, rather than by beating the bushes like everyone else.
If you'd like your copy of the book, please fill out the form below. If you'd prefer to read online we've also included the digital book below with our compliments.