Greater San Antonio's Most Trusted Commercial Inspectors
Did you know that Texas has no certification requirements for commercial inspectors? Every Alamo Real Pro inspector is certified by the State of Texas.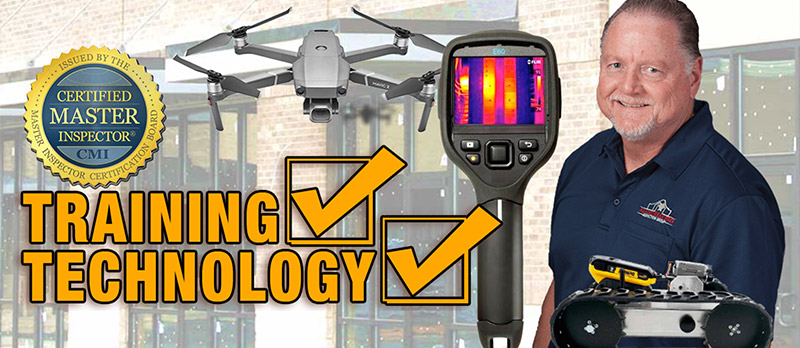 Pre-Purchase Inspections
Before you buy, make sure what you are seeing is what you are actually getting. Besides years of experience with businesses like yours, every Alamo Real Pro inspector is a trained and certified inspector. Not to mention that they are trained on the latest inspection tech, like thermographic imaging, video drones, and crawling inspection robots.
Additional Inspection Services
WDI – Termites and other Wood Destroying Insects
Infrared Thermography – Identify Hidden Water Leaks, Overheating Electrical Systems, Missing Insulation, & More
Lawn Irrigation – Check Plumbing, Electrical Connections, Backflow Prevention, & More
Pools & Spas – Check for Electrical Discharge, Surface Condition, Pump Operation, & More
Wells & Water Testing – Check Against Code, Proper Access, Pump Operation, Water Quality, & More
Schedule your Commercial Inspection
Need a commercial inspection? Use the form below to get on the schedule for a quote. All quote requests will be answered in 1-2 business days.
Ask The Right Questions
Check references. Does your Commercial Inspection company have a great reputation?
Do they have offices and proper insurance?
Are they registered with the state?
Are your inspectors trained and certified?
Do clean-cut, uniformed, and experienced inspectors arrive in marked vehicles? Are they 100% background checked?
Sometimes What You Can't See, Could Cost You The Most!
Thermographic Imaging exposes risks and damage from:
Hidden water Leaks in Roof, Walls, Ceilings & Floors.
Water damage and waste due to Hidden Plumbing Leaks.
Hidden Missing Insulation.
Heat Loss & Air Infiltration.
Overheated Electrical Connections.
Vermin Intrusion.
…and Much More!
We know you have a choice and appreciate your business and your referrals.
Call Alamo Real Pro today at (210) 520-5117 for fast and friendly service!