Expect Real Protection.
These Six Warranties are FREE to You
As a homeowner, your first line of defense is a certified home inspector who finds the issues others might miss. By way of saying thank you for your confidence, Alamo Real Pro also pays Residential Warranty Services for six outstanding warranties on your behalf:
200% Satisfaction Guarantee with all Home Inspections.
If you're not completely satisfied with your inspection, not only will we refund 100% of the inspection fee. We will pay another qualified inspector of your choice to re-inspect the home, up to the original fee. (Client must be present at the inspection).
FREE 90-Day Home Warranty
Your FREE Structural & Mechanical Warranty starts the day of the inspection and runs for 90-days (or 22 days after closing) whichever is longer.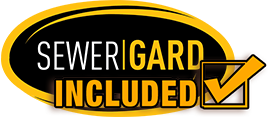 FREE SewerGard Warranty
SewerGard could help defray the cost of a sewer line issue. This is important, since a home inspection can't simulate the stress a family puts on the sewer line at peak use, when toilets may be flushing at the same time showers, washing machines, dishwashers, and water softeners may be running.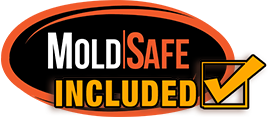 FREE MoldSafe Warranty
The MoldSafe program treats for mold remediation if any mold is discovered after the home inspection is completed, up to 90 days (or 22 days after closing) whichever is longer.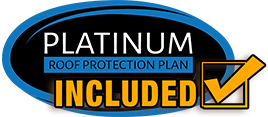 FREE Five-Year Platinum Roof Protection
The Platinum Roof Protection Plan covers  repair of your home's roof leaks up to 5 years following the date of your inspection.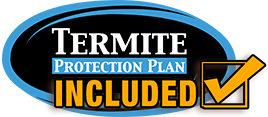 FREE Termite Protection Plan
If you contract Alamo Real Pro to perform a Wood Destroying Insect (WDI) inspection and we find your home to be clear of termites, this plan protects you for 90 days from date of inspection.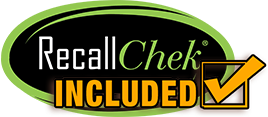 FREE Lifetime RecallChek Service
RecallChek maintains a database of major appliances on recall lists and provides information for possible repair. You can use this forever as you buy or replace appliances and any other household item with a model and serial number.
Ask The Right Questions
Check references. Does your Home Inspection company have a great reputation?
Do they have offices and proper insurance?
Are they registered with the state?
Are your inspectors trained and certified?
Do clean-cut, uniformed, and experienced inspectors arrive in marked vehicles? Are they 100% background checked?
Is the work guaranteed?
What warranties are included?
Sometimes What You Can't See, Could Cost You The Most!
Thermographic Imaging exposes risks and damage from:
Hidden water Leaks in Roof, Walls, Ceilings & Floors.
Water damage and waste due to Hidden Plumbing Leaks.
Hidden Missing Insulation.
Heat Loss & Air Infiltration.
Overheated Electrical Connections.
Vermin Intrusion.
…and Much More!
We know you have a choice and appreciate your business and your referrals.
Call Alamo Real Pro today at (210) 520-5117 for fast and friendly service!